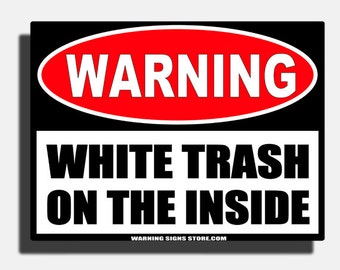 By Jeff Simpson
Capper pointed out recently that Scott Walker is selling his house
in Wauwatosa. The Walker family, paid $310,000 for the house in 2007 and now have it on the market with a slight uptick at $338,000. Mr. Walker was never one to truly understand economics as his house is assessed at $359,900.
Capper pointed out that Mr. Walker
might be selling his house because he was so far in debt
. However, Mr. Walker has made it clear that the money he makes selling his house will not be going
to pay off debts he has run up
.
Skipping out on his bills
, has become one thing Scott Walker is well known for.
As we always say, "but wait there is more" and boy is there more telling information about Scott Walker regarding his house for sale.
We know that Mr. Walker completed,
the minimum amount of work/upgrades
on this house while living there for 8 years.
It appears the home on N. 68th St., which was built in 1924, was listed on Saturday. Since purchasing it in March 2007 for $310,000, Walker has painted the home's exterior, rebuilt the chimney and replaced the pool liner. Walker's home features 2 1/2 baths and a full basement on a quarter-acre. Assessed at $359,900, the home's tax bill in 2013 was $8,381.
If you remember,
Scott Walker moved his parents into his house
to hide behind them when people protested his home. While Mr. Walker used his parents as a prop, the $144,000/yr+ that Walker makes, not a penny of that was put into upgrades to make the house comfortable for his elderly parents.
That is NOT all:
Mr. Walker is showing the same ignorance in selling his house as he showed in creating jobs.
Two minutes on Google, and you se
e there are basic generic rules to follow when selling your home
. As
we found out with the secret router
, rules in Scott Walker's world are made to be ignored.
Two of the major rules are as follows:

Spruce up the outside. Add a new doormat, new house numbers and maybe a new mailbox. Paint the front door. The little stuff matters here.
Refresh your landscape. Clean up flower beds, add fresh mulch and plant flowers. Make sure bushes are trimmed and neat.
OOP
s:
But an inspection of the photos show that Governors' teenage sons are apparently exempted from the domestic responsibilities typical of their peers. Here a tottering wooden fence begs to be whitewashed before rot overcomes it; there a line of Hostas remains un-deadheaded weeks after their blooms have expired; shrubs and trees are untrained, potted flowers languish, the lawn turns to dust and the whole begs for water to pour forth from the neglected hose.
Yet for all of this, the bureaucrats at the Wauwatosa City Hall rate the landscape as "Same as Neighboring." This is an affront to the neighbors!
In front of the home, a pole light fixture attempts to provide decorative illumination, yet only one of its three branches glows, while the other two have burnt out.
Question: How many governor's sons does it take to change a lightbulb?
In 8 years of home ownership, Mr. Walker also never touched the basement:
The first family of Wisconsin have a full, "unfinished" basement of 816 square feet underpinning their home. The subterranean level includes a half-bath and shower in the basement.
Here is a picture of the ancient rotting fence outside the Walker abode:
Here is a picture of the two burned out light bulbs. Apparently its beyond the Walker family capabilities to change a light bulb!
Anyone spot what is missing in Mr. Walker's yard?
Wood!
A natural wood fireplace helps the gas-fired, hot-water heating system keep the governor's home toasty through the chilly winter,
If no one in the Walker family can take the time, energy or intelligence to change a light bulb, I doubt very much that they would spend the time cutting wood(or even buying it).
Except for the brand new Wisconsin taxpayer funded squad car, perpetually in his driveway, the rest of the house is pretty trashy. The only thing the Walker family appears to be missing is blankets for curtains and a confederate flag flying proudly in the lawn.
The big question we need answered now, is there a separate beer fridge in the Governors Mansion?