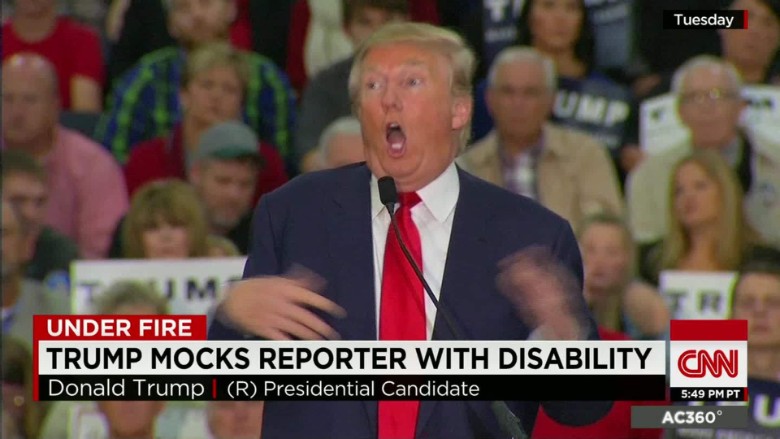 By Jeff Simpson
A while back I wrote a letter to President Scott Bierman of my alma mater Beloit College, disgusted that Diane Hendricks is a trustee of my college AND VP of the Trump Victory fund. President Bierman answered me, and I pointed out my disgust, had to do with hatred, racism and sexism not politics.
Well Mr. Trump has not ceased his racist ways. In a recent rally, Mr. Trump was introduced by local right wing radio squawker Howie Carr(sure it was not Trump himself but there was no denounciation):
The Beloit College campus features 20 conical, linear, and animal effigy mounds built between about AD 400 and 1200. One, in the form of a turtle, has inspired the symbol (and unofficial mascot) of the College. Similar mounds are found throughout southern Wisconsin and adjacent portions of surrounding states. They were built by Native Americans identified by archaeologists as Late Woodland people. These people may include ancestors of the Ho-Chunk (Winnebago) people and other tribes.
Wisconsin Indian mounds were usually built along bluff tops adjacent to rivers. The Beloit College group illustrates this pattern, as it is situated on high ground overlooking the confluence of the Rock River and Turtle Creek. Early maps indicate more than 20,000 Indian mounds once existed in Wisconsin. Today, fewer than 3000 remain, the others having been destroyed by farming and development. The Beloit College group once totaled 25 mounds; five were leveled unfortunately by building and grounds projects many decades ago. See the 2003 Beloit College Magazine article by Logan Museum of Anthropology director Bill Green for details on the history, study, and preservation of the College mounds.
Midwestern mounds generally served as burial sites. Human remains have been found in many mounds, including the College mounds. The College mounds and many others in the state are "catalogued" burial sites, meaning they may not be disturbed without a permit from the director of the Wisconsin Historical Society.
Maybe Ms. Hendricks can come and explain why Mexicans would be attacking a Trump rally in a commercial airline and how that is funny. She could do so during National Hispanic Heritage Month.
"and we are looking at that. We are looking at that. We're looking at a lot of things," Donald Trump. What exactly is he looking at?
I wonder if getting
"rid of all these hibijabis they wear at TSA" was part of the Fight against Islamophobia discussion at Beloit College this year. Or does that help Professor Majeed feel welcome at Beloit?

Ms. Hendricks, as a major representative of Beloit College, is sending a clear message to the people of the world that the above instances are totally acceptable
Beloit College, President Bierman and Trustee Hendricks...we can do better.
We MUST do better.
But wait there is more. Shortly after I finished posting this,
this happened
.
Donald Trump, a prolific tweeter, on Saturday tweeted an apparently photoshopped image depicting Hillary Clinton in front of a background of cash and alongside a red six-pointed star in the shape of the Star of David.
Inside the star, a sentence reads, "Most Corrupt Candidate Ever!"
Trump tweeted the image with the caption, "Crooked Hillary – Makes History! #ImWithYou #AmericaFirst."
The tweet later disappeared from the twitter feed of the presumptive Republican presidential nominee. It was replaced by the same image except with the six-pointed star replaced by a circle.
Mr. Trump tweeted it, left it up for a while, changed the tweet to a circle and then deleted it completely. Honest mistake you can say by someone who tweets regularly.